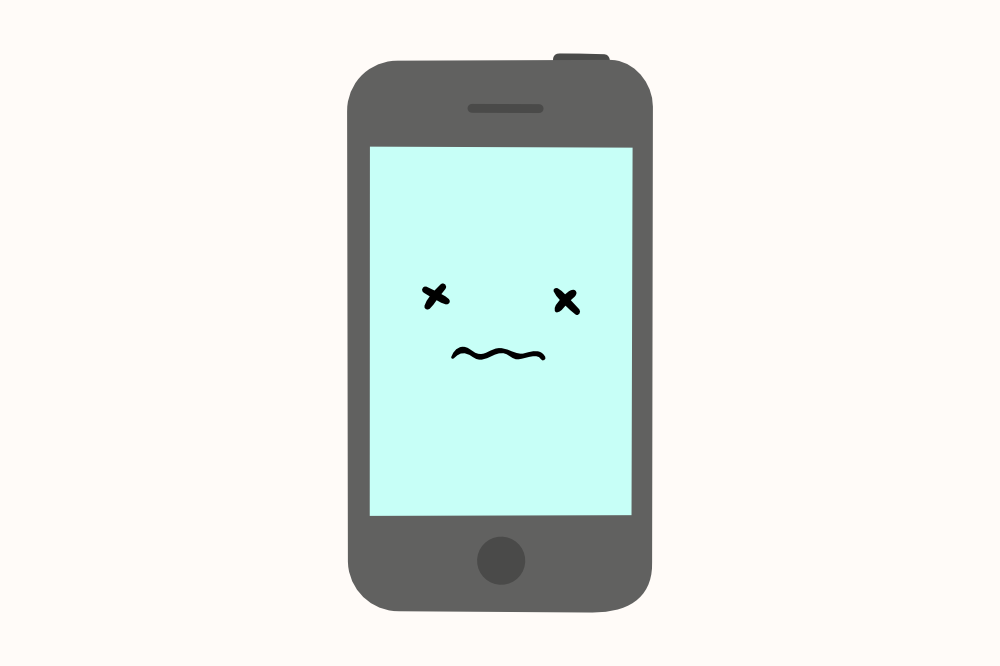 When I founded Best Apps For Kids in 2010, there was an emerging and vibrant kids app ecosystem. The barrier to entry was low for developers willing to put in hard work and the opportunity was high. Sure, there were plenty of kids apps – but not too many – and review sites, like mine, featured high quality apps from independent developers. But fast forward 10 years and the kids app ecosystem has become toxic for independent developers, replaced by a wasteland of bad apps and brand names.
Independent app developers paved the way, proved the concept, and they are being repaid by being squeezed out.
Even by the time I sold BestAppsForKids in 2015, the ecosystem had changed dramatically. It was no longer an overlooked niche. It was a growing business and new developers wanted to exploit it. Dubious apps filled the app store, sometimes laden with ads and often manipulating children's inherent lack of self control with questionable in-app purchases. Flooded by free, low quality apps, it became increasingly difficult to survive as an independent app developer or review site.
Fast forward to 2020. Increased competition from poorly made apps, toy conglomerates, and changes to App Store policies have killed the quality independent app business. A recent look at Apple's "Made for Kids" feature revealed very few apps from independent developers. The majority of apps were from mega brands such as Disney, Nickelodeon, and Crayola. Even old favorites, Toca Boca and Sago Sago, are now subsidiaries of the billion dollar Spin Master Toys. These apps are not inherently bad – some are very good – but their effect on independent app development is far from ideal.
However, it is not simply a matter of increased competition. Apple's approval process is challenging, often subjective, frustratingly arbitrary, and arguably monopolistic. While larger companies can go tweet-to-tweet with Apple (yes, I'm talking about Basecamp's CTO), smaller developers cannot. On a whim, Apple can decide to remove an app from the store when a developer submits an update, completely killing the developers revenue. In recent years, this has been touted as a way to maintain quality and improve app discovery through editorial content (e.g., App of the Day). The reality, as I previously mentioned, is that Apple is "discovering" apps from already well known brands. These apps are easy picks. They come from familiar brands with teams of designers that ensure apps are visually appealling. Something that Apple values highly. I do too.
The kids app industry has become a wasteland of bad apps and brand names.
But, there are many apps that have excellent content and address special educational needs. These apps may lack the stunning graphics and interactivity that Apple demands. Some of this is intentional, creating apps that are not overstimulating for students with special needs who require educational support. These students are often an educational afterthought in a mainstreamed world; building apps specifically for them can be life changing. However, some is due to the lack of design resources, focusing instead on quality content. Such important apps are unlikely to meet Apple's rigorous visual standards for inclusion in their editorial features. Many of these developers have ceased to exist since I exited the educational app space five years ago.
Gone too are educational app review sites. These sites played an important role in app discovery, taking time to review apps in detail, and digging deeper than superficial visual design. I am pleased to say that BestAppsForKids.com is still going and some of my original editorial team remain. It is not clear why so many others are gone. I suspect that they too are the victim of poor quality competitors and changes to the App Store.
At some point, however worthy the mission, everyone involved the independent app ecosystem faces an uphill battle that begs the question: "Is it worth it?"
By killing its affiliate program, when it deemed itself the be-all, end-all of app discovery, Apple killed a small, but important, revenue stream for review sites. At Best Apps, affiliate income paid for my review staff. For other sites, affiliate income may have supported the entire site, providing marginal income to people passionate about edtech and special education. At some point, however worthy the mission, everyone involved the independent app ecosystem faces an uphill battle that begs the question: "Is it worth it?"
The answer is not always clear. The app ecosystem is always evolving and some changes have made building a sustainable app business better. For the example, the move towards subscriptions may provide income over a longer period of time and reward developers for continuing to improve their apps. While I am not an advocate of the subscription model as a consumer or reviewer, I believe that, when done ethically, it could strenghten the app ecosystem. More likely, however, subscription models will further increase the stranglehold that app stores have over developers.
Recently, even the promising subscription model has become problematic for developers. At $4.99 a month, Apple's subscription-based Arcade dramatically increases the design bar for developers, while undermining the sustainable subscription model itself. But Arcade has stumbled. Developers recruited to build exclusive apps for Arcade now have cancelled contracts, leaving them financially vulnerable mid-development and mid-covid crisis. Such a quick "strategy change" by Apple highlights the power it has over developers. Although Arcade is currently for gaming apps, it would be naive to believe that Apple would not apply lessons learned from Arcade to the lucrative toy or education industries. As we have already seen, it already actively promotes brand names in the toy sector.
Subscriptions can help make an app business sustainable, but how can you compete when Apple, Amazon, & Google offer cheap subscriptions that include 1000s of apps?
In fact, Amazon has already started doing just this. Amazon's playfully designed Kindle Fire Kids retails at $99, comes with a 2-year guarantee, and is bundled with 20,000 apps from Disney, Nickelodeon, PBS Kids and more. After a year, the low $2.99/month subscription is an appealing and cost-effective option for families. But again, puts it in direct competition with app developers. Yes, subscriptions can help make an app business sustainable, but how can you compete when Apple, Amazon, & Google offer cheap subscriptions that include 1000s of apps?
Then there's Google Play. Google Play has about twice the number of apps when compared to Apple, both towering over Windows and Amazon app stores. But while Google Play has 3 times the downloads, it makes about 1/2 the revenue. Yes, Google Play has seen a dramatic increase in quantity and brand name apps over the past few years, and also launched its own app subscription service (Play Pass), which has also raised red-flags to developers. But it still lags behind Apple in quality. And, unlike Apple, Google allows children's apps to include ads. As a reviewer, ads were always a hard no in kids apps. I have never seen a 3rd party ad in a quality kids app. Or to put another way, quality kids apps don't have ads.
But Google has always had a different approach than its consumer-first competitors, Apple and Amazon. And, clearly, allowing ads in kids apps benefits its core mission: to serve ads to anyone, anywhere, anytime. Still, some developers initially saw Google Play as a new opportunity, especially as the review process was easier and Android devices have significantly greater marketshare, especially worldwide. But many developers have since given up. It takes resources to maintain apps in multiple app stores, with added complications from a fragmented Android device industry. Plus, Android device owners tend to be more budget conscious, as a result app developers tend to earn about 80% less on Android when compared with Apple. So, from a business perspective it makes sense to focus on a market that is more willing to pay for your app.
I could go on a tangent about how this contributes to the digital divide and the opportunity ("achievement") gap in education. Both factors have always affected children from lower income families, who have fewer resources, and are more likely to own Android versus Apple devices. While this is true, and is a matter close to my heart, it is not the point of this article. The point is that independent app designers literally made app stores what they are today, whether Apple, Google, or Amazon. Independent app developers paved the way, proved the concept, and they are being repaid by being squeezed out. When taken together, the app ecosystem has become toxic for independent developers.
So why my foray back into kids apps? It started with the covid-19 pandemic. With a career change into digital health abruptly put on hold, I simply wanted to help. I am not a healthcare worker, teacher, or any other type of frontline worker. But I can bootstrap the heck out of an idea. So, at the end of March, I launched the Tech4Good: Home School Project to help families and educators adapt to virtual school with apps and other resources. As a result, I have spent the last few months working with app developers, educators, and families. I have heard cautionary tales from developers and virtual school struggles from parents and educators. I have seen how this has not only affected underserved families in rural areas with unreliable internet connections, but also families right in the middle of Silicon Valley.
But I have also shared my hopes for the future and tried to conceptialize an ecosystem that empowers families, educators, and developers, not just platforms. But with burgeoning apps stores, consumer ambivalence towards paid apps, increased competition by mega brands, and monopolistic practices by Apple, Amazon, and Google, it is difficult to stay optimistic. The cynic in me sees the future of apps as loss leaders for monoliths such as Disney, Amazon, and Google – to grow their brand, to sell more stuff, to collect more data.
Still, I truly believe that technology, including apps, can reach the underserved and help those who are often left behind. Whether that is in education, health, or economic opportunity. It was this optimism that originally inspired me to start BestAppsForKids.com 10 years ago and it motivates me in other social change domains. Until recently, my focus was digital health, but this unplanned detour has shown how health and education are intrinsically connected, especially for the underserved.
There is still an incredible need that is nowhere near close to being addressed. Khan Academy offers a glimmer of hope, at least in education. And it is this hope that motivates me to keep going, despite the challenges. But as I consider my own future in the app ecosystem, I want to be mindful that the path is challenging, and likely foolish. As app developer, Matt Wasser of Frosby Apps, recently told me, "It's a dollar store basically…but the freedom to create and sell products is so addictive. Beware!"
Yes, beware indeed!
Illustration credit: Kondratya